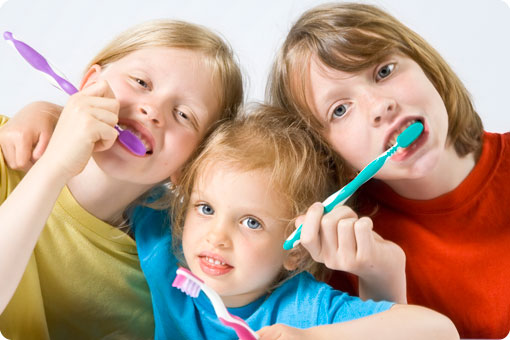 Services
Analysis &
Assessment
Analysis of oral health at the initial and each subsequent continuing care appointment.
Risk assessment for the development of caries, periodontal disease, and traumatic injuries.
Preventative suggestions based on bacterial counts, diet, habits, family history.
Identification of carious lesions, and based on the extent of these lesions, offer solutions to slow, stop or repair the cavity process.
Preventative Treatments
Preventative treatments based on risk which may include fluoride treatments, MI paste, sealants and mouth guards.
Patient
Management
A child's ability to cooperate is based on his/her developmental age, coping skills, ability to learn or willingness to learn, and the extent of the treatment required.
A pediatric dental office can offer many solutions to helping children cope, which range from behaviour management to the use of pharmaceutical agents.
Behaviour management techniques can include, tell-show-do, voice control, parent in/out, breathing techniques, distraction and hypnosis.
Restorative Treatments
Restorative or reparative techniques depending on (1) the size of the cavity – such as depth, (2) the number of surfaces involved, (3) the length of time the tooth will still be in the mouth, (4) the age of the child, (5) the level of co-operation from the child.
Pharmaceutical techniques can include nitrous oxide, IV sedation, oral sedation and general anesthesia.
Follow this link to read more about caring for your child who has just received or will be receiving oral sedation or general anesthesia.
General Anesthetic
Materials
Restorative materials can include amalgam (silver metal), glass ionomers (fluoride releasing), compomers (combined glass ionomer and composite) and composite (white) fillings.
Scheduling
We will make ourselves available to you and your child should you encounter a situation that arises that could not have been foreseen and planned for.